Guest Information
Welcome to Tennessee Tech!
Guests enter the stadium at gates 5 and 7.
Tickets are not required to attend, and seating is first come, first served.
» Download Commencement Program (PDF)
Directions
Program
The program will be a combination of video recordings and a live address from President Oldham. Once the program is completed, the graduates will then walk across the stage.
» Download Commencement Program (PDF)
Health and Safety
Face coverings are recommended when standing in line or moving around the stadium. Ushers will have disposable masks for guests who do not arrive with one.
Seating for graduates has been reconfigured to allow distancing. (Students enter gates 1 and 12).
Guests, please allow for social distancing in the stands. (Guests do not need tickets).
Hand sanitizer will be available at the entrance to seating sections.
Please do not attend if you have a fever or are experiencing other COVID-19 symptoms.
Hotels & Dining
The Cookeville Visitors Bureau website has a full list of local lodging and dining options. Everything from hotels to bed & breakfasts, you can find your place to stay during your student's commencement ceremony. Also, Be sure to bring your appetite! Click below to see what's on the menu in Cookeville.
Don't forget to mention "Tennessee Tech" to see if any discounts are available!
Hotels & Lodging Dining in Cookeville
Disability Assistance

Parking

Accessible parking will be available on Peachtree from A street North, all of B street and the first four rows of parking in the lot behind the Library on the North end. Drop offs can be done at the South West corner on Stadium Drive, which will keep those vehicles out of the ADA area. Officers will be posted at Stadium/B street, Dixie/B street, and Peachtree/A street to allow those with ADA issued placards and/or registration in those reserved areas.

Questions regarding parking for individuals with disabilities can be directed to University Police at 931-372-3234.

Seating

Accessible seating will be located on both sides of the stadium on the track. Each wheelchair space will have a companion seat. The seating area will be marked and ushers will assist you. You do not need to reserve accessible seating.

Live event captions (CART Services) will be provided on the jumbo-tron for this event.

Additional disability-related requests or questions for this event should be directed to the Accessible Education Center 931-372-6119.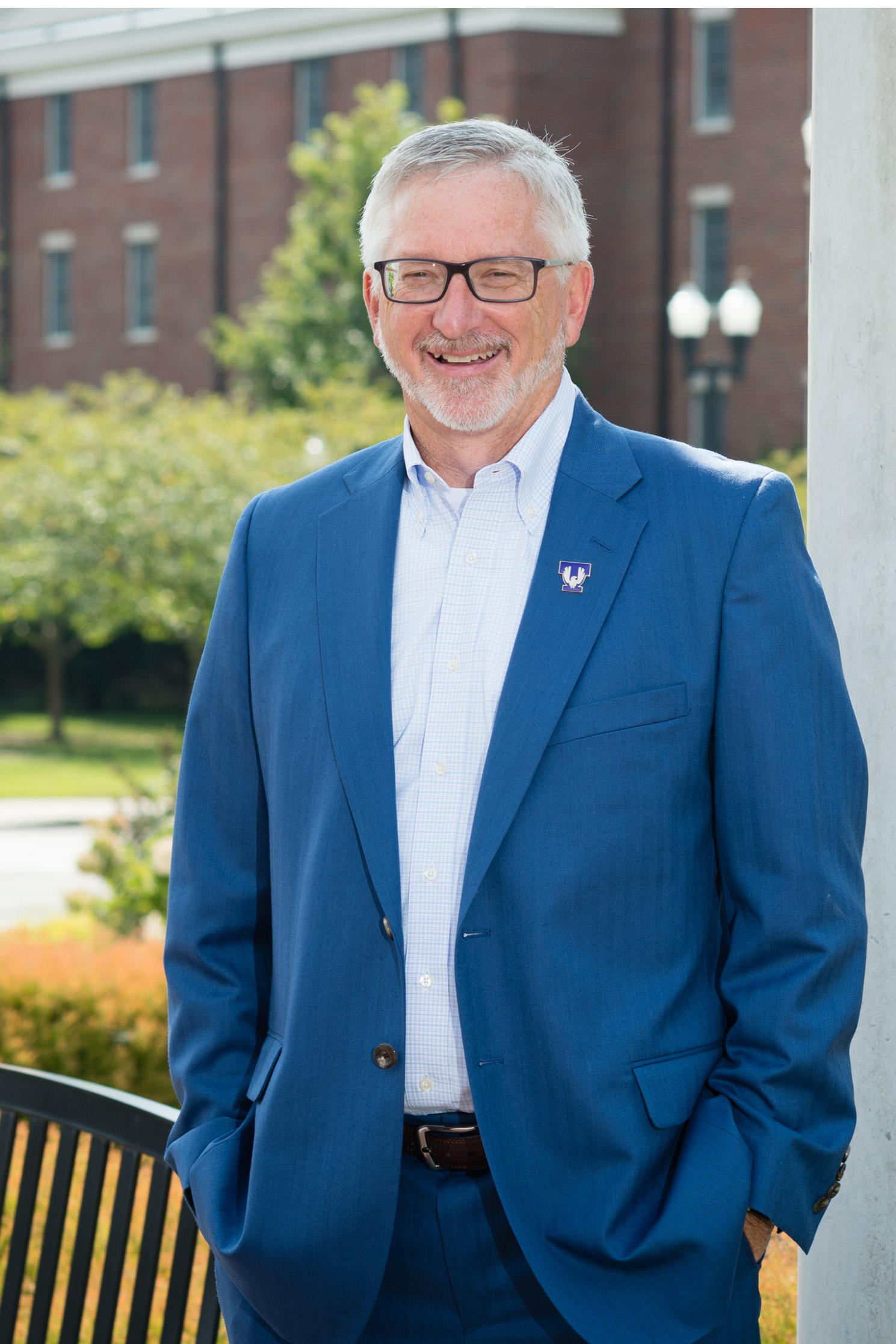 Welcome to Tech!
As graduates take the floor and await the ceremony, I always look around and take a moment to take in what you as a guest must be feeling—pride, joy, anticipation, accomplishment and even a little relief. As an invited guest, you are special to someone who counted on you for support and encouragement over several years. You walk across the stage in the heart and mind of a graduate who knows you are a part of his or her journey.
A degree from Tennessee Tech University gives each graduate a distinction that every one of them will carry into lives and careers. These graduates are now a part of the Tennessee Tech story, and so are you for your contribution to their success. We welcome you as an honored guest today and as a part of our university for years to come.
Go Eagles,