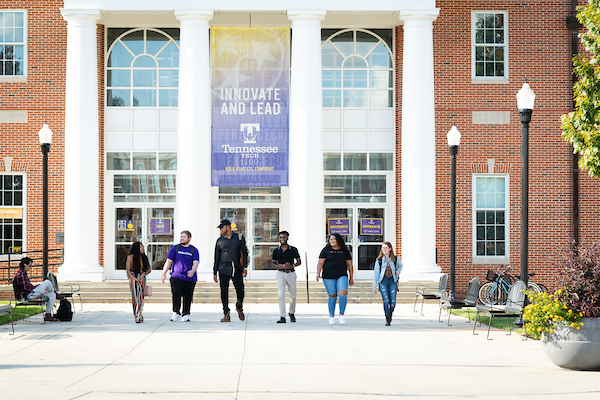 With concentrations in Journalism and Communication Studies, the Communication major produces graduates who understand the powerful role of communication in all aspects of society.
The Journalism curriculum prepares students for a variety of employment opportunities in the mass communication and media professions, primarily in mass media and public relations as well as corporate communication. The program stresses practical experience. The student newspaper, yearbook, magazine, radio station, television studio, podcast studio as well as the regional PBS-affiliate television station are integrated with class work, and students are encouraged to participate in the internship or co-op program.
The concentration in Communication Studies fosters the understanding of the process and practice of communication among individuals, groups, organizations, and cultures. Emphasis is on effective and ethical communication skills for success in virtually all kinds of situations. Students may participate in speech and debate team activities. Upon graduation they are ready to begin careers in business, government, law, education, politics, social and human services, international relations and negotiations, or further study on the graduate level.
Concentration Areas
Programs
Communication Studies Minor
Communication, Communication Studies Concentration, B.S.
Communication, Journalism Concentration, News Editorial Option, B.S.
Communication, Journalism Concentration, Public Relations Option, B.S.
Event Planning Minor
Journalism Minor
The professors in the communication department instilled in me a love of what journalism really is! - Biskie Duncan
Mailing Address:
Tennessee Tech University
Department of Communication
P.O. Box 5072
Cookeville, TN 38505
Street Address:
1 William L. Jones Drive
Cookeville, TN 38505
Roaden University Center, Room 376
Office Hours: 8 a.m. to 4:30 p.m.
Monday-Friday
(931) 372-3060
Connect with us on Social Media!