School of Environmental Studies
Ph.D. Environmental Sciences: Biology Concentration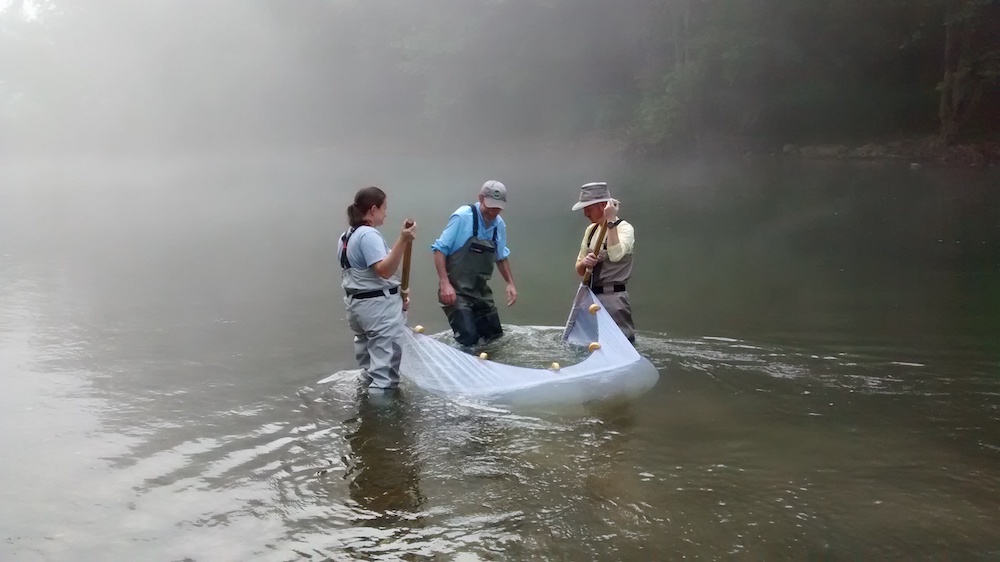 Environmental Sciences Ph.D. Biology Concentration | 61 hours
In addition to the courses listed below, any 5000, 6000, or 7000-level courses offered by the university and approved by the student's Graduate Committee may be included in the student's Program of Study as part of the 18 hours of electives.
Subject to Graduate Committee approval, 18 credit hours from an accredited graduate program can be used toward the Ph.D. as elective credits.
Environmental Sciences Ph.D. Core Courses / Biology (13 hours)
EVSA 6010 / Environmental Agriculture (3)

Provides a summary of the actual and/or relative environmental impacts of existing and emerging agricultural production technologies.

EVSC 6010 / Environmental Chemistry (3)

Prerequisite: Graduate standing in environmental sciences; one year of chemistry. This is a broad-based course applying the fundamentals of chemistry to the environment. This course cannot be taken for credit towards graduation by students with a concentration in chemistry.

EVSG 6010 / Environmental Geology (3)

Prerequisite: Consent of instructor. Introduction to geology and the application of geologic knowledge to issues and potential solutions of problems arising from the interaction of human activities and natural earth processes.

EVSS 6010 / Environmental Social Policy (3)

Prerequisite: Consent of instructor. Social, political, legal, and scientific issues that influence environmental policy decisions.

EVS 7910 / Environmental Science Seminar (1)

The seminar requirement is satisfied by completion of the Defense Seminar.
Environmental Biology 7000-level Electives (12 hours)
EVSB 7050 / Environmental Risk Assessment (3)
EVSB 7060 / Ecological Toxicology (3)
EVSB 7110 / Environmental Approaches to Fisheries Management (4)
EVSB 7120 / Endangered Species Biology (4)
EVSB 7130 / Wetlands Ecology (4)
EVSB 7140 / Wildlife & Fisheries Nutrition (3)
EVSB 7150 / Population & Community Ecology (3)
EVSB 7210 / New & Re-emerging Environmental Human Pathogens (3)
EVSB 7230 / Molecular Ecology & Evolution (4)
EVSB 7310 / Plant Ecology (4)
EVSB 7320 / Aquatic Botany (4)
EVS 7900 / Writing and Scientific Grantsmanship (3)
EVSB 7970 / Topics in Environmental Biology (3)
Click Here: Biology Concentration Course Descriptions
5000, 6000, 7000-level Electives (18 hours)
18 credit hours from Master of Science (M.S.) degree may be used to fulfill requirement; subject to committee approval.
Research & Dissertation (18 hours)
EVSB 7990 / Research & Dissertation (3, 6, 9 hrs)
Ph.D. Core Course Projected Offerings 2021-2024
Ph.D. Course Projected Offerings 2019-2023