Frequently Asked Questions
The University Police Department is committed to providing the highest quality professional law enforcement and public safety services to the campus community. Service to Tennessee Tech's students, faculty, staff, and visitors represents our top priority.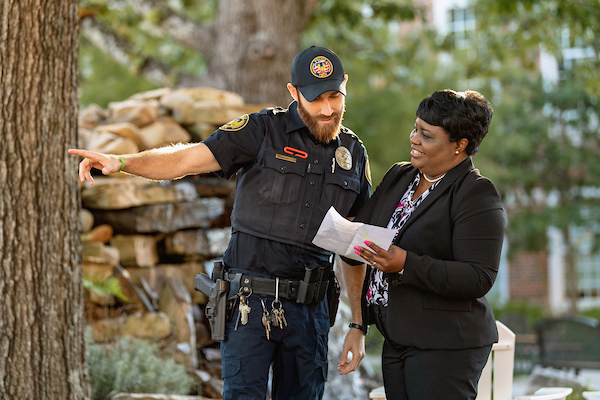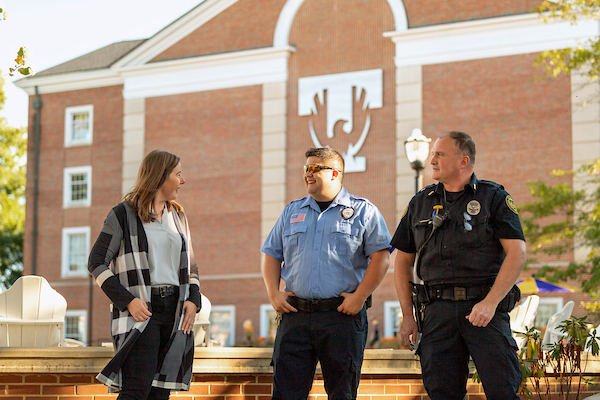 Are police officers working for the University Police Department "real cops?"
All police officers working for University Police are fully commissioned, law enforcement officers of the State of Tennessee. They have exactly the same arrest authority as other law enforcement officers in our area -- just like Cookeville Police Department or the Putnam County Sheriff's Department. The only difference is jurisdiction – all crimes committed on campus are handled by University Police. Crimes committed off campus are handled by the law enforcement officers serving the jurisdiction where the crime was committed.
How can I report an emergency situation on campus?
You can call 9-1-1 from any cell phone or University landline on campus. You can call the police department directly at 931-372-3234. You can use any of the 20 blue light emergency phones located across campus that will directly connect you to emergency personnel any time, day or night. University Police works very closely with Putnam County Emergency Management Services to make sure appropriate law enforcement, fire, and/or emergency medical services are dispatched as needed along with University police to any incident on campus.
How will I be informed of an emergency situation on campus?
Buildings on campus are equipped with alarms and a public address system that allows emergency personnel to identify threats to public safety and notify building occupants of any necessary action. Additionally, students, faculty, and staff can receive emergency alert notifications through social media and/or texts by signing up for the TTUAlert system. The Tennessee Tech web page also displays a banner indicating any emergency situation on campus.
Are University employees allowed to carry handguns on campus?
Yes, if certain criteria and circumstances are met. The Chief of Police will conduct an interview and registration process for any employee who would like to carry a handgun on campus to complete the necessary paperwork and go over the restrictions that apply while on campus property and attending University-sponsored events.
What should I do if I am involved in or witness a car accident on campus?
Immediately call the University Police at 372-3234 to report the accident. Do not move vehicles until an officer arrives on scene and instructs you it is safe to do so.
I have lost my keys or other state property. What do I need to do?
You will need to contact University Police to file a police report. This will need to be done before replacement keys are issued by Facilities. Please remember that if you have a situation on campus (lost or stolen property of any kind, any criminal incident, a vehicular accident) that requires police assistance, you can call us any time, day or night, at 372-3234 and we will dispatch an officer to you immediately.