Spring 2023 Commencement
Congratulations, Graduate!
We are so excited to see you achieve all of your goals and dreams, and can't wait to see you walk across that stage. Here, we hope you will find useful information regarding commencement for yourself, your friends and family who will be our guests that day, as well as helpful information leading up to the ceremony.
Commencement Schedule & Live Stream
Friday, May 5, 2023 at Hooper Eblen Center
College of Graduate Studies graduates will participate in the commencement ceremony based on the college from which they will be obtaining their degrees (example: an MBA graduate will participate in the ceremony in which the College of Business is listed). However, they will sit within the College of Graduate Studies section on the floor of the Hooper Eblen Center.
9:00 AM Commencement
› College of Graduate Studies
› College of Business
› College of Engineering
› College of Fine Arts
› College of Interdisciplinary Studies
1:00 PM Commencement
› College of Graduate Studies
› College of Agriculture and Human Ecology
› College of Arts and Sciences
› College of Education
› Whitson-Hester School of Nursing
Program Information
The program will be a combination of video recordings and a live address from President Oldham. Once the program is completed, the graduates will then walk across the stage.
» Spring 2023 Commencement Program (PDF)
Arrival & Contact Information
Guest Arrival Information

Please enter through the Hooper Eblen Center's main entrance. Guests may enter no earlier than one hour before the ceremony.

Parking

Parking is available around Hooper Eblen Center. Accessible parking is available in the lot directly south of the center and general parking is available between Tucker Stadium and Hooper Eblen Center.

Hotels & Dining

The Cookeville Visitors Bureau website has a full list of local lodging and dining options. Everything from hotels to bed & breakfasts, you can find your place to stay during your student's commencement ceremony. Also, be sure to bring your appetite! Click below to see what's on the menu in Cookeville.

Don't forget to mention "Tennessee Tech" to see if any discounts are available!

Guest Disability Assistance

Wheelchair Accessible Seating for individuals with disabilities and one companion is available in the Hooper Eblen Center is available above Sections B, C, E, F, G, I, J, K, L, and M. Seating for individuals with limited mobility is at the end of each aisle of the top rows in the lower bowl seating sections. Accessible parking for individuals with disabilities (who have an appropriate hang tag or placard) is available in the following locations: just off Willow Avenue on the west side of the Hooper Eblen Center and along McGee Blvd (just below the flagpoles in front of the Hooper Eblen Center). Additional areas are sometimes designated for this need and any University Police officer should be able to identify those areas.

Questions regarding parking for individuals with disabilities can be directed to University Police at 931-372-3234.

Live event captions (CART Services) will be provided on the jumbo-tron for this event.

Additional disability-related requests or accommodations related to access for this event should be directed to the Accessibility Education Center at 931-372-6119.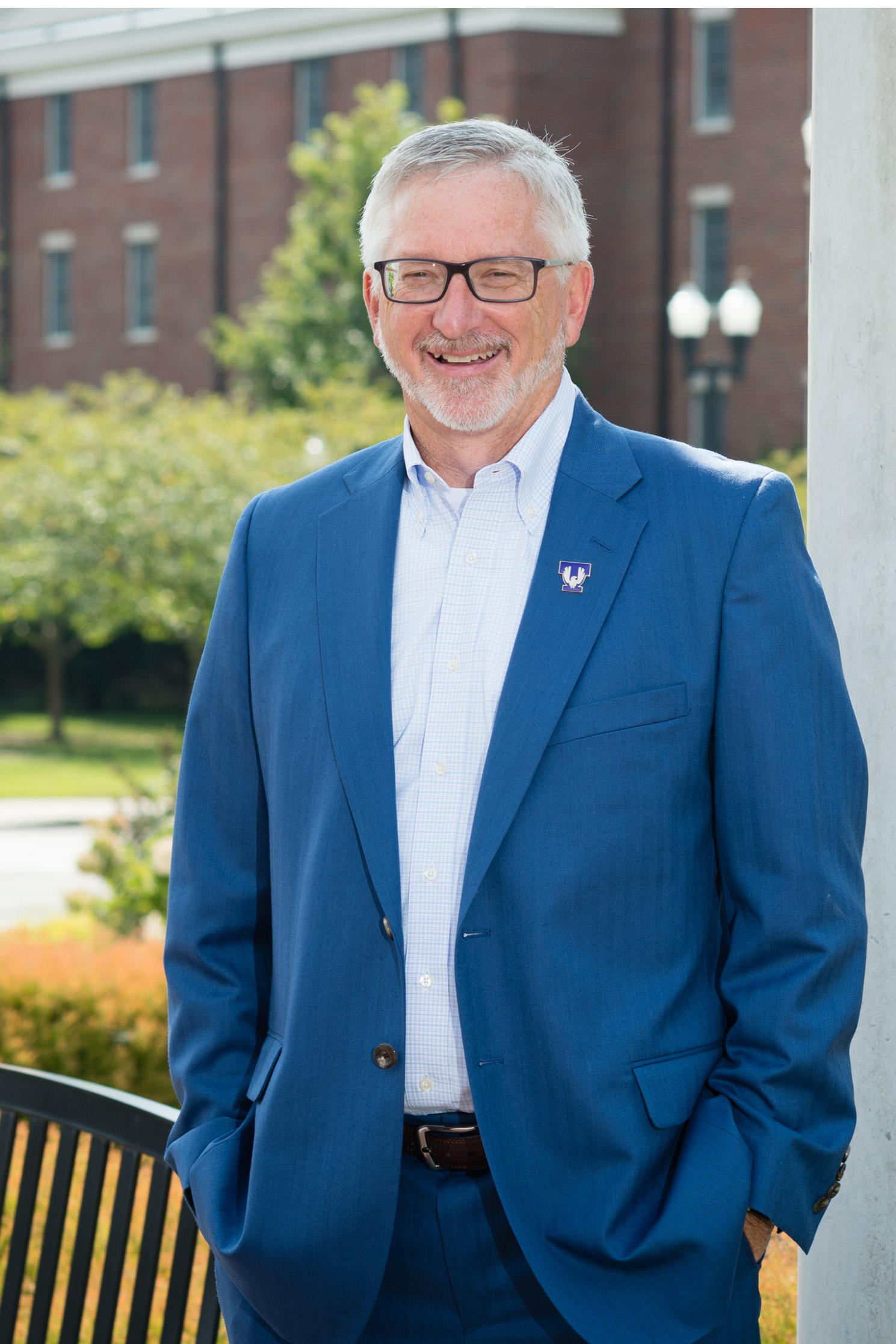 Congratulations!
As you prepare for graduation from Tennessee Tech University, let me be among the first to congratulate you on your outstanding accomplishment. Whether you are a first generation college graduate or this is your second or third degree, there's no doubt you have worked hard to reach this milestone.
Along with the faculty and your friends at Tennessee Tech, I applaud your commitment to finish your degree. In the years to come, you will appreciate the lasting value of a diploma from Tennessee Tech University, as it is a critical step toward reaching other goals in your life. Commit to being a lifelong learner, and the knowledge you gained at Tennessee Tech will be just the start of applying wisdom to your daily decisions about career, family and other pursuits.
This is your day. Enjoy it, and take pride in being an awesome alum of Tennessee Tech University.
All the best,