Leadership Programs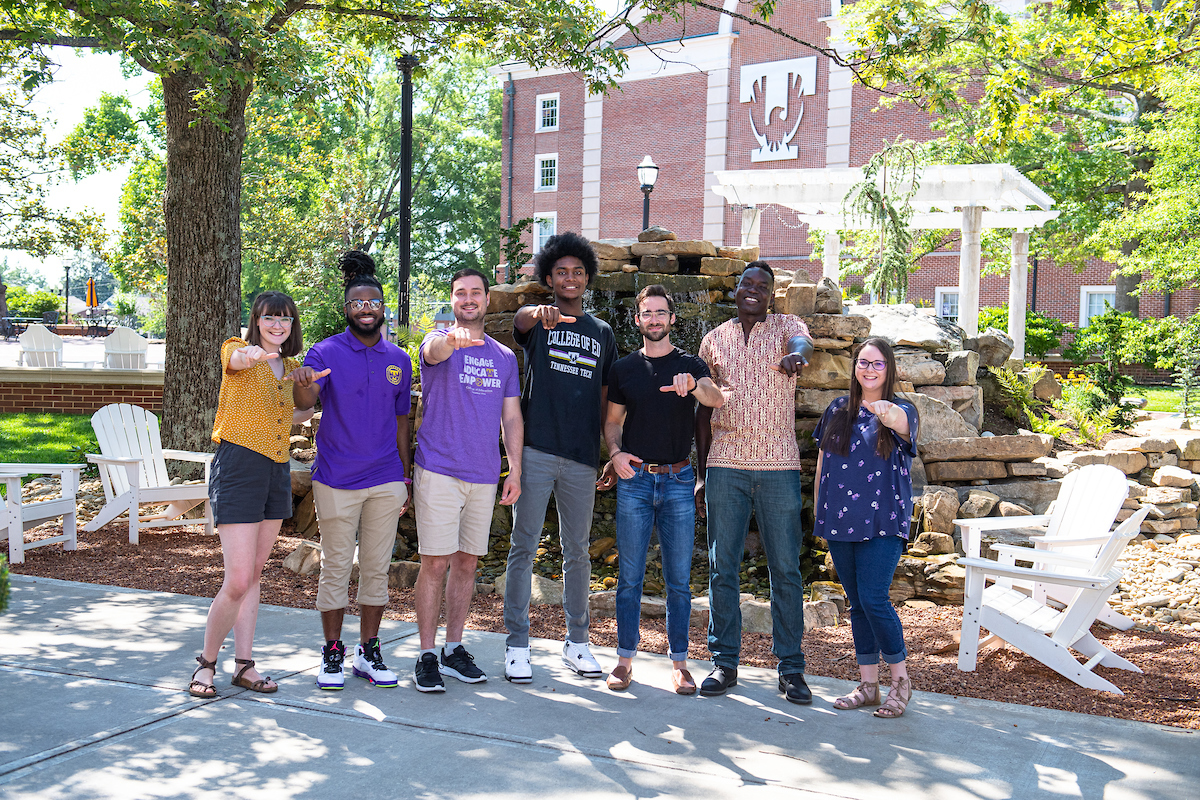 LeaderShape's Catalyst 2022
---
catalyst noun

1 : a substance that enables a chemical reaction to proceed at a usually faster rate or under different conditions (as at a lower temperature) than otherwise possible

2 : an agent that provokes or speeds significant change or action. <The lack of productivity is often a catalyst for invention.>
---
Catalyst program and facilitators to campus to provide undergraduate students a chance to strengthen their leadership abilities and enhance their impact on campus and within the community.
In partnership with the Center for Student Engagement, Center for Career Development, and Student Success, we are bringing LeaderShape's
Catalyst is a one-day, intensive leadership program focused on learning to develop your own authentic path, connect to groups and causes you care about, and commit to a plan to be a catalyst for yourself and the groups you're part of. This program is designed to help student leaders at Tech find their unique path to becoming a stronger leader.
Participants will consider powerful questions that move you towards action:
Am I on the right path? Who do I want to be? How can I connect with other like-minded individuals? In small-group dialogue, large group interaction, and personal reflection, you'll learn alongside others who also want to start something extraordinary.
This year's program will be hosted on Saturday, April 23!
---
Learn more about LeaderShape's Catalyst
Deadline to apply is by noon on Friday, April 1, 2022.
Why should I participate in Catalyst?
Facilitators from LeaderShape help participants through a series of activities throughout the day to help them identify their strengths and recognize those of the members in their community. Participants then learn how each other's contribution can be put into action.
Benefits
Explore what it means to choose your own authentic path.
Learn to take ownership of your learning and what you can accomplish in community of others.
Career Readiness! Employers are looking for graduates who can Critically Think, Communicate, work within a Team, and are Leaders! You'll be able to strengthen these skills as a participant.
Identify and connect ideas with people and connect to the groups and causes you care about.
Expand your perspective and think out of the box. Learn to allow curiosity to remain consistent in day-to-day life to develop new opportunities.
Understand the importance of networks and how they can support you.
Lastly, commit to a plan to be a catalyst for yourself and the groups or communities you are a part of.
---
Apply to Participate!
There is a limited number of spots for this year's Catalyst program. Undergraduate students that are interested in participating within this program should complete the online application (linked below). Candidates will then be chosen to participate in the in-person program on Saturday, April 23 from 9:30a - 4:30p (central) hosted on Tennessee Tech's campus.
Additional information will be communicated to those candidates chosen for this year's program. Deadline to apply is noon, Friday, April 1, 2022.