Senior Capstone Design Projects
Spring 2021 Senior Expo Information
Lab Location: Brown Hall Room 118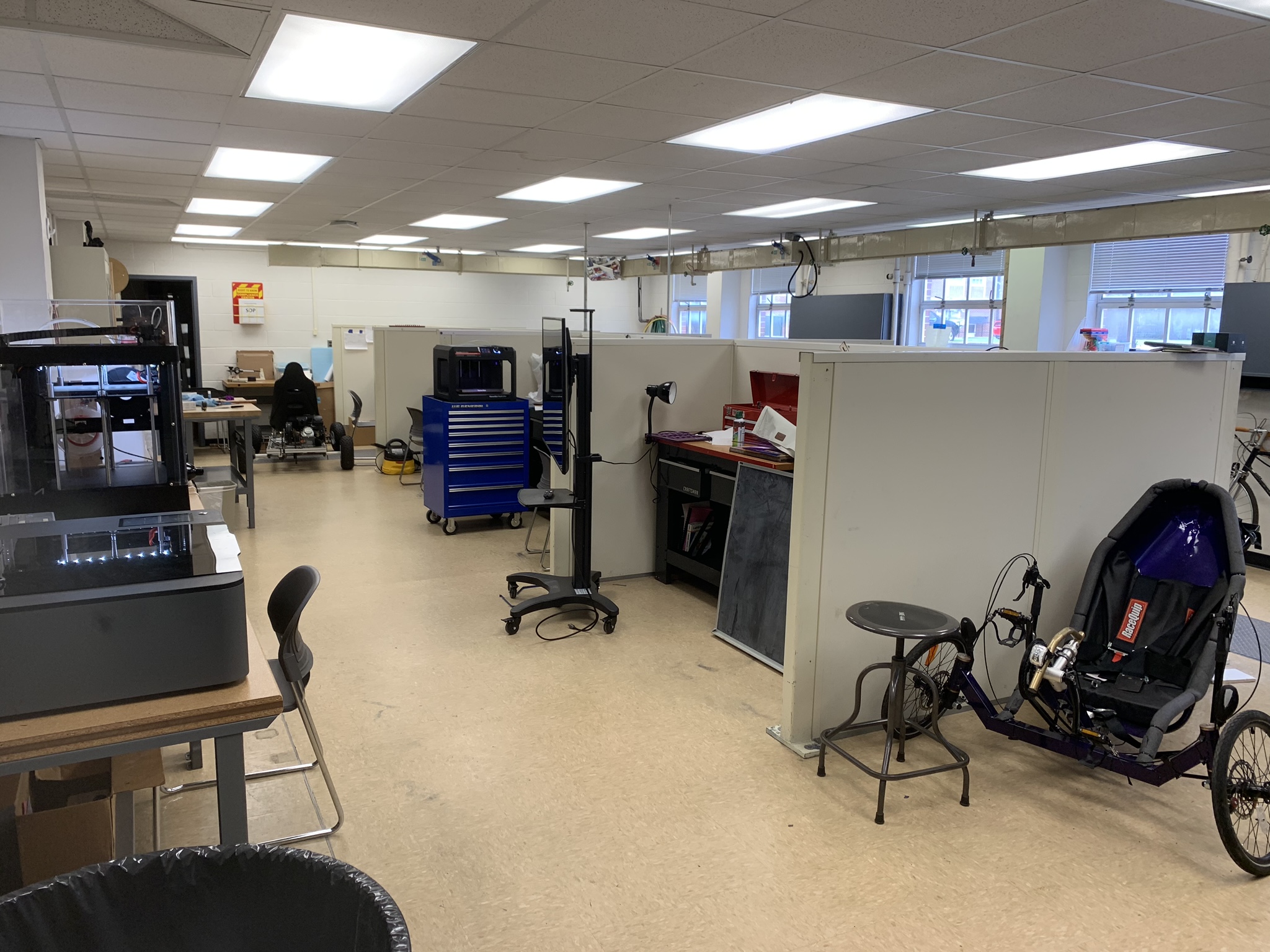 At Tennessee Tech, we want you to know not only how to DESIGN solutions, but also have some experience BUILDING the solutions. This hands-on experience will make you a better engineer. One way we incorporate this learning experience is in our two Senior Capstone Design Project courses, which all Mechanical Engineering students take. Students select projects and begin making progress in ME 4410, where they start the development phase by creating the preliminary design, supporting analysis for the design, and drawings with a list of needed supplies and associated costs for the project. In ME 4420, the student teams continue with the design build, prototyping, and testing phases to complete the project.
As part of the courses and lab, students are provided with experience in the use of mechanical engineering design for the solution of engineering problems. You'll work in a team environment on selected mechanical engineering projects emphasizing both mechanical systems and thermal science design aspects. Important parts of the two-semester design projects include a formal project proposal, design analysis report, engineering drawings, project construction, and project testing. Formal written and oral presentations about the projects' results are made at the completion of the project. Time scheduling and project costs are also important considerations.
Upon completion of this class, the student will be able to:
Engage in the various elements of the engineering design process.
Complete a group-based, hands-on, capstone design project.
Employ basic computer-based data acquisition.
Use programmable logic controllers and ladder-based programming.
Work in a team environment on an engineering design project.
Determine the potential impact of ethical and societal concerns on the engineer and engineering design process.
Prepare and delivery/submission of a written report(s) and an oral presentation.
Communicate with a variety of "nonacademic" contacts (e.g. technicians, vendors, and other professionals for the purpose of gaining factual information and making component purchases).
Mechanical engineering students at Tennessee Tech have access to leading-edge laboratories, which are well outfitted with the latest equipment, hardware, and software. Undergraduate students in the Senior Capstone Design courses use these labs to help gain valuable, hands-on experience as they complete their projects over the course of two semesters. This is precisely the kind of experience that many of the top companies in the nation are looking for in new employees, helping to make our graduates more competitive in the job market.
---