Military & Veteran Affairs
Current Students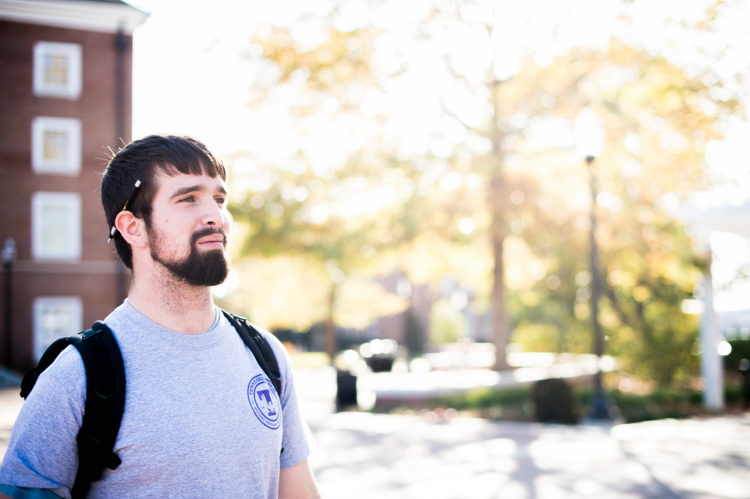 Every semester, after you have registered for classes, you must complete two forms and submit them to our office in order for your VA educational benefits to be processed - the Certification Request Form (CRF) and the Deferment Request Form (DRF). You can find these forms below:
Certification Request Form Deferment Request Form
The Certification Request Form tells us which classes you will be taking so that we can certify those credit hours with the VA in order for them to pay for those classes. The Deferment Request Form is to defer any charges you may incur until the end of the term.
Once completed, you can either e-mail them to veterans@tntech.edu from your student email account or hand deliver to your certifying official in the Military and Veterans Affairs Office in order to be certified for the upcoming semester. Delay in turning in these forms may result in a delay in receiving other benefits such as book and housing stipends.
Always notify our office if you make any changes to your schedule or degree program, as that will need to be reported to the VA to avoid overpayment or underpayment to TN Tech. You can stop by our office in Jere Whitson, room 324 or email us at veterans@tntech.edu
Please do not stop attending classes! This can cause a debt and we will have to report this finding to the VA. If you are at risk of failing or need assistance such as tutoring, please reach out to us.
---
Monthly Verification Requirements:
Post 9/11 GI Bill® Chapter 33
In order for Post-9/11 GI Bill® (chapter 33) beneficiaries to continue collecting a monthly housing allowance (MHA), they will need to verify their enrollment status at the end of each month starting on or after December 17, 2021. Failure to verify for two consecutive months will impact their MHA and/or kicker payments.
There are two ways in which a student will be able to verify his/her monthly enrollment. Students may call the Education Call Center at 888-442-4551, or they may opt to receive monthly text messages asking them to confirm their status. If a student replies "no" by phone or text, VA's processing office will contact the school for additional information on the student's enrollment.
Here is a helpful video on how to verify enrollment for Post-9/11 GI Bill® students:
MGIB Selected Reserve (Chapter 1606) and MGIB-Active Duty (Chapter 30)
MGIB-Active Duty (Chapter 30) and MGIB Selected Reserve (Chapter 1606) beneficiaries must verify their enrollment on the last day of each month in which they are enrolled. This can be done by using the Web Automated Verification of Enrollment (WAVE) website at https://www.gibill.va.gov/wave/index.do or calling the VA toll free Interactive Voice Response (IVR) telephone line at 1-877-VA-ECERT (1-877-823-2378).
GI Bill® is a registered trademark of the Department of Veterans Affairs (VA).