Business Information Technology
Overcoming ​Business Obstacles
Pursuing a degree in Business and Information Technology will educate you in how to use information technology to solve business problems. This requires more than your technical ingenuity — our program emphasizes workplace skills like business concepts, critical thinking, communications, engaging with people, project management, and technologically strategic thinking. With a degree in business management, you can seek a career that emphasizes either business or technology to maximize your opportunities.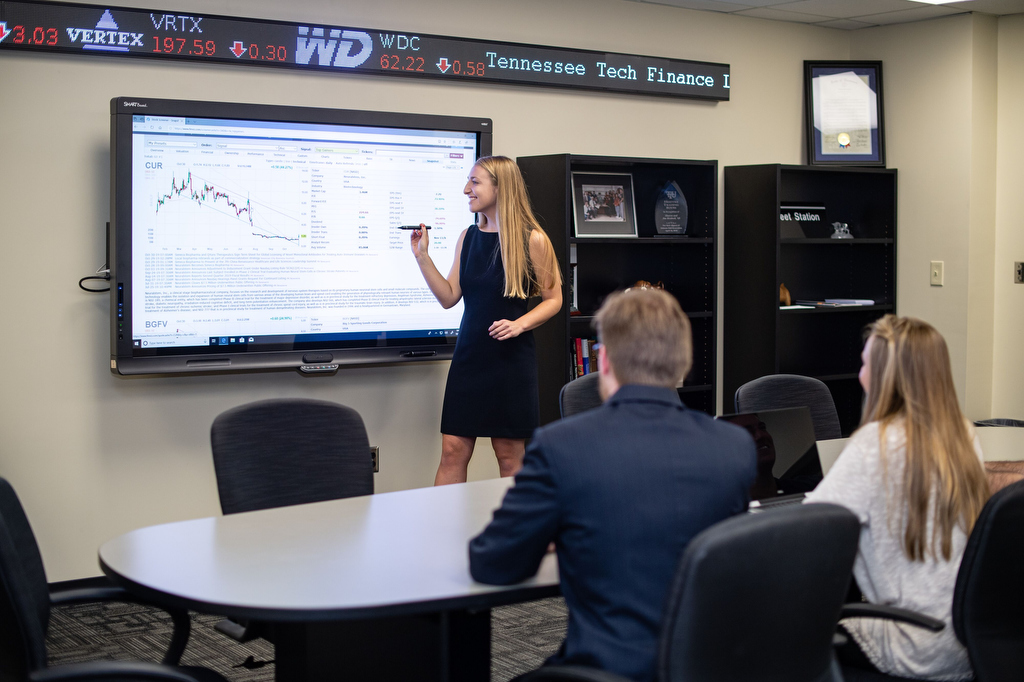 Where Business Meets Technology
The Business and Information Technology field is not only constantly growing, but is also extremely versatile. You can choose to focus on the more technical side of the degree or you can choose the managerial side of the degree and see where ​business meets technology.​ Whatever your passion, Tennessee Tech is here to help you along the way.
SEE TOP CAREERS
Be Interactive
The Business and Information Technology program provides several chances for you to gain hands-on experience and work with mentors to build your knowledge in the field. You will have access to the only computer forensics lab in a public university in the state of Tennessee to solve real world cases. Get involved in clubs and take advantage of all the College of Business has to offer.
FIND OUT MORE
Learn More About Our Business Information Technology Program