Electrical and Computer Engineering
News - Tech's electrical engineering and marketing programs produce top marks in recent ROI study. See the news release for details.
Welcome to Electrical & Computer Engineering!
What powers your imagination? Electrical and computer engineers have found inspiration to design, build, and test devices that power our everyday world and carry information across the globe. HD TVs, robots and intelligent systems, solar power, computer chips, new computer operating systems – they all have electrical and computer engineers in common.
An Exciting Time
You'll have the chance to participate in research that includes wind energy, sending and securing massive amounts of computer data, fuel cells, secure and economical camera surveillance, and more. Many of the great engineering achievements of the 20th century, such as electrification, telephone, radio and television, computers, and medical imaging, were created by electrical and computer engineers. Looking forward, there are several grand challenges in which electrical and computer engineers will contribute to the development of technology to improve the lives of all people.
A Solid Foundation
You'll work in labs designed to replicate experience in industry. The TVA Power Relay Lab, for instance, has some of the same equipment the industry giant uses in daily operations. There are a number of labs were you can conduct research, even as an undergraduate.
A Meaningful Future
As a professional, you'll be experienced in designing and manufacturing safe, economical products that enhance our quality of life. You'll understand the latest programming languages, operating systems, and software engineering that connect the world.
STUDENT SPOTLIGHT: J.C Williams, '22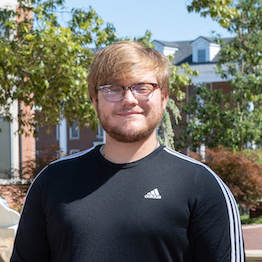 John Caleb Williams was awarded the Department of Defense Science, Mathematics, and Research for Transformation Scholarship, helping fund his education and securing a job at the Space and Missile Defense Command at Redstone Arsenal in Huntsville, Alabama after graduation. Read the full story here.
Learn About Electrical and Computer Engineering Careers
Mobile Device / Laptop Computer Recommendations
Laptop computers are required for some ECE courses. The College of Engineering recommendations for computing devices can be found on the recommended computer specifications for students web page.