Manufacturing and Engineering Technology
Contact US
Contact Information
Phone: (931) 372-3263
Email:
met@tntech.edu
Mailing Address:
Tennessee Tech University
Manufacturing & Engineering Technology
Campus Box 50003
Cookeville, TN 38505
Street Address:
920 N Peachtree Ave
Cookeville, TN 38505
Lewis Hall, Room 107A
Office Hours:
Monday-Friday
8 a.m. to 4:30 p.m. CST
Closed noon to 1 p.m. for lunch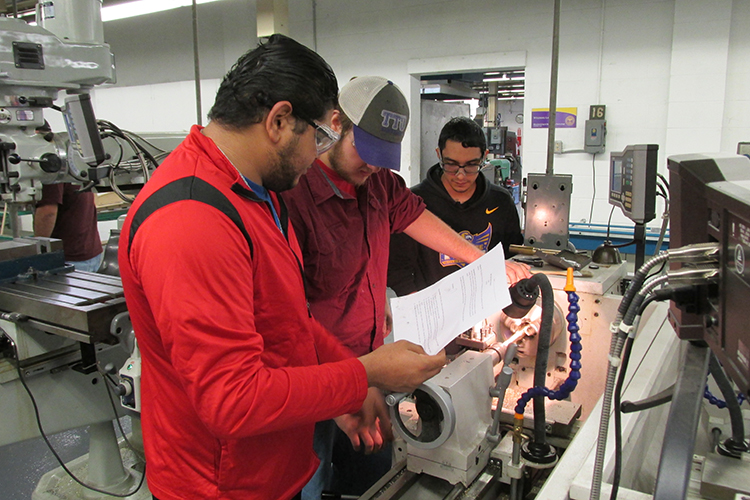 Are you looking for a fun yet challenging career where you can use hands-on skills to solve problems? The Engineering Technology program will prepare you to work in all types of manufacturing industries designing and improving processes. You'll develop a broad background and gain hands-on experience in many areas including manufacturing processes, automated manufacturing, computer-aided design and manufacturing, fixture and tooling design. Lean production principles, project management, engineering economic analysis and communication skills are also important parts of this program. Get ready for a fulfilling career working with people at all levels to ensure the success of your organization.
STUDENT SPOTLIGHT: Alan Rob, '22
Alan Rob, manufacturing and engineering technology '22, spent a year growing his passion while continuing his studies in a co-op with Nissan North America Decherd powertrain plant. Watch his Career Story below or read the full story here.