Transcripts

For more information about the statewide initiative:
TN Reverse Transfer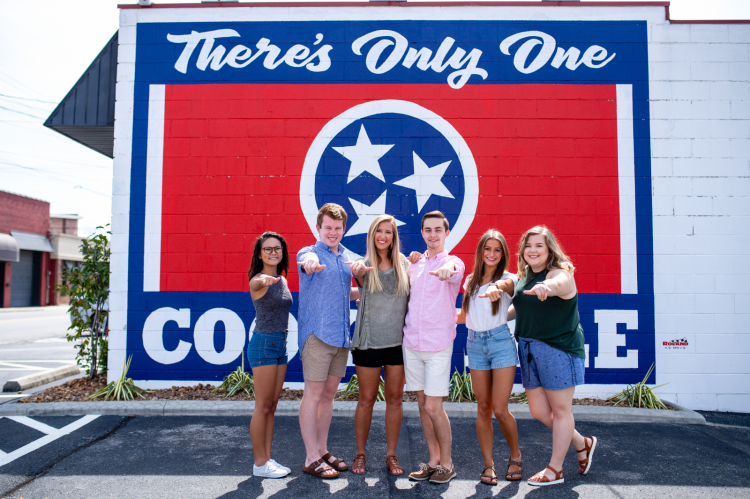 Earn your associate degree while you work on your bachelor's degree.
The Tennessee Reverse Transfer Program is a process that allows transfer students who are currently attending a four-year school to combine four-year college credits with community college credits to receive an associate degree.
3 Steps to Award Your Associate Degree:
CHECK YOUR EMAIL - You'll receive an opt-in email notification from your Tennessee Tech Email.
GET YOUR TRANSCRIPT REVIEWED - Your former community college performs a degree audit of your credits and coursework.
STAY IN TOUCH - Your former community college will post degrees at the end of Fall and Spring semesters, and will contact you regarding the outcome of the degree audit.
Quick Facts:
What is it? TN Reverse Transfer is a statewide initiative that alerts students who completed at least 15 hours of community college credit and transferred to a 4 year institution before you completed your Associate Degree. To be alerted via email, you have to have completed at least 60 hours.
How do I participate? It's easy. When you get the email with the subject line "Important Graduation Information" simply opt-in. The program does all of the work for you.
What happens after I "opt-in"? Your Tennessee Tech University transcript is sent to the community college where you earned at least 15 hours, and a graduation audit is completed on your behalf. If you have met the requirements for an Associate degree, the community college contacts you with information about the upcoming commencement ceremony. Yes, it's that easy to earn your Associate degree after you've taken the classes you need - opt-in today!!
I'm interested in participating in the program, but I didn't get an email. What do I do? You won't get the email if you earned the credit hours as a dual enrollment student, but you can still contact the Records Office at the Community College once you have completed at least 60 hours here. You will need to request that your transcript be sent to the Community College since you didn't get the email, and you will ask for a graduation audit. It's a few more steps, but worth it.