Faculty & Staff Resources
Course Scheduling & Setup
Coursedog is a one-stop workflow platform that allows you to create and edit courses, propose a new major or minor, add courses to the schedule for a specific term, analyze course demand, build the section(s) of a course, edit existing sections, event reservation and scheduling, and many other functions within events, scheduling, catalog and curriculum.
Coursedog's Academic Scheduling platform helps your institution create optimized schedules without spreadsheets or back and forth emails. Academic Scheduling helps you offer the right courses, seats, and sections; enforce scheduling policies at the department level; gather faculty preferences; eliminate scheduling conflicts; and automatically make the perfect room assignments.
Join us for informative and interactive training sessions as we begin implementing Coursedog live!
Click the links below that fit your schedule to register for your session.
Tue, Aug 22, 11:00 AM - 12:00 PM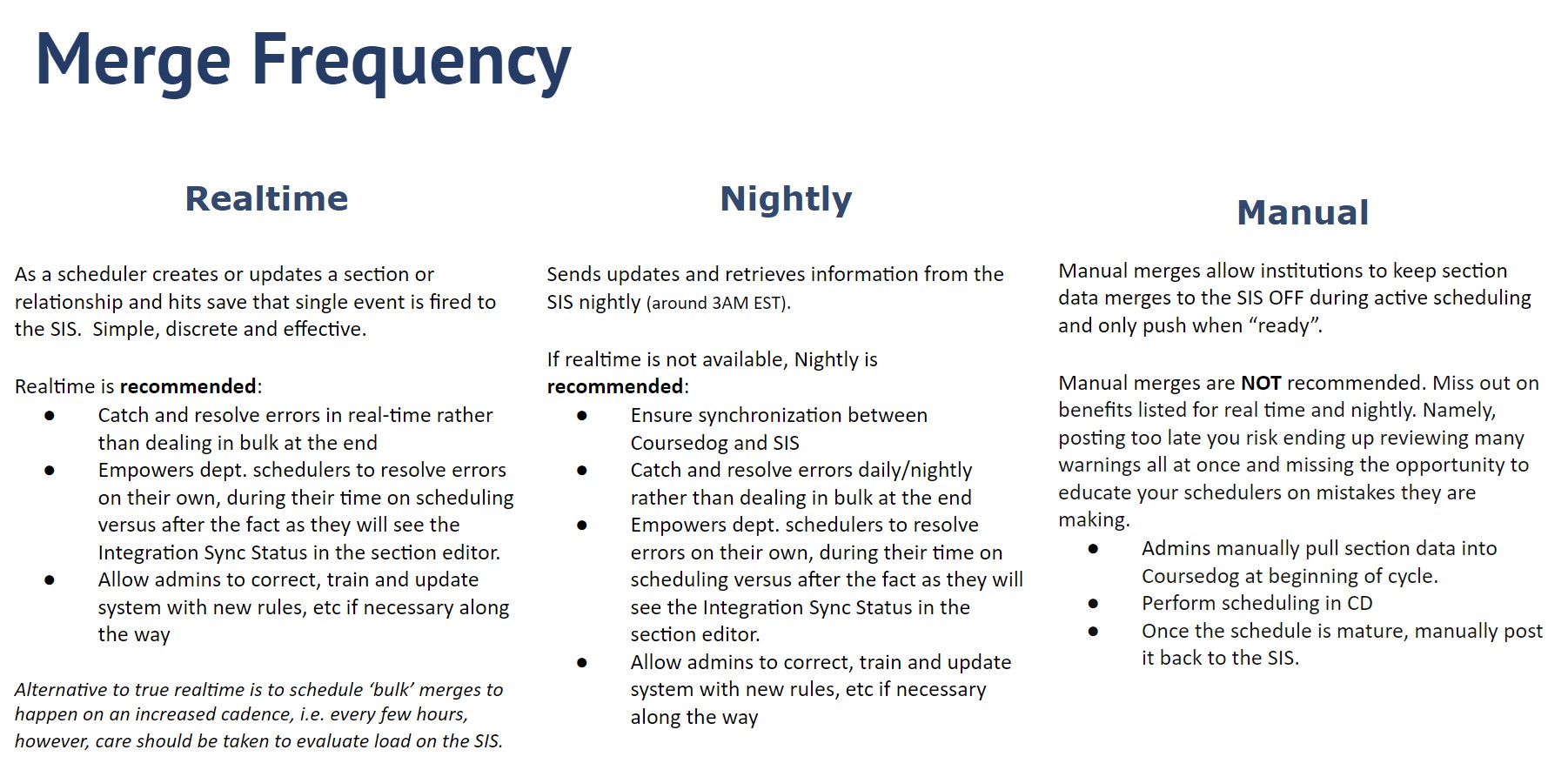 Training
Click below to find information on upcoming training sessions.
Faculty Resources
Transcripts