Welcome to the Women's Center!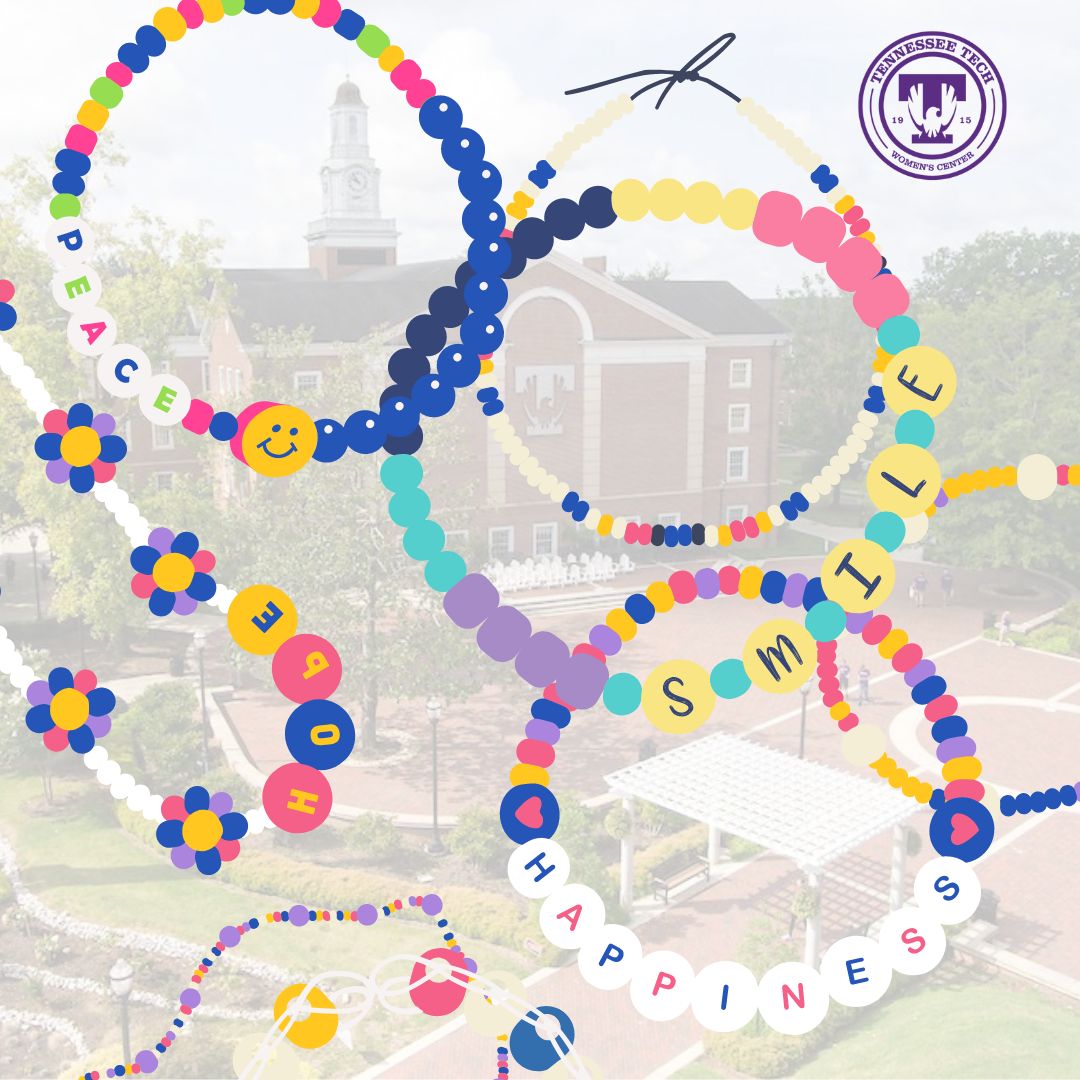 Make a Bracelet with Us
Join us for our welcome back affirmation bracelet making event! Wear, share, and take these bracelets with you for positive affirmations and encouragement throughout your semester.
August 24th, Dead Hour
RUC Back Patio
All WMC events are open to all & everyone is welcome!
Who We Are
Tennessee Tech's Women's Center welcomes everyone. We are here to create a supportive campus climate for women and gender minorities at Tech. We serve the faculty, staff, and students along with the members of our wider community.
Stay up to date about what is happening by signing up for our newsletter and follow us on social media.
Education
Throughout the semester we provide educational programming showing how gender shapes people's lives and creates obstacles we can all help tackle. We host events like visiting speakers, film screenings, book club, and more and share information through social media.
Resources
The Women's Center has a robust library with books and films covering a wide range of topics related to women and gender. All you need is a picture ID to check out materials. Need something else? We can connect you to everything from lactation spaces, single-stall restrooms, STI testing, advocacy services, and more.
Community
Join our social events to connect with others committed to creating a welcoming, supportive environment for people of all genders. You can also stop by the office to hang out or browse our library any time that we're open (weekdays 8:30-12 and 1-4:30).