Welcome to 2023!
- - - - - -
It's Award Nomination Season!
Nominations are OPEN for the annual College of Education and Teacher Appreciation Awards.
Help us recognize our super students, dedicated faculty and staff, and our extraordinary P-12 partner educators.
More Information & Make Nominations
- - - - - -
BACHELOR'S | MASTER'S | EDUCATION SPECIALIST | DOCTORAL
Choose from online, on-campus, and hybrid options.
The College of Education offers nationally accredited and recognized degrees, including bachelor's, master's, education specialist, and doctoral programs.
The professionals emerging from these in-depth degree experiences are leaders in education, administration, research, psychology, and allied health services.
Request Info Schedule a Campus Visit Submit Feedback
Mission
The mission of the College of Education is to provide unique and rigorous, learner-centered academic experiences for our students to achieve their highest potential as life-long learners, professionals, and citizens.
Vision
The College of Education will be an empowering force in education.
Conceptual Framework
Prepare effective, engaging professionals through a clinically rich, evidence-based program with a network of mutually beneficial partnerships.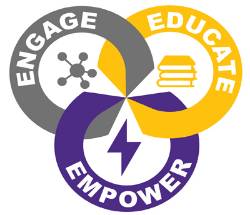 Contact Us
MORE INFORMATION