Contact Us
MORE INFORMATION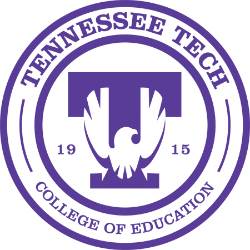 Welcome!
- - - - - -
Silent Art Auction Supports Psychology Students via the
Jessica A. Kelley Memorial Scholarship
Sat., June 19 | 6-8 p.m. EDT Sweetwater TN
FREE Event! More > >
- - - - - -

Congratulations 2020-2021
College of Education and
Teacher Appreciation Award Recipients!
View the Video and Recipient List
- - - - - -
Congratulations Exercise Science!
Your online Master of Arts degree in Physical Education is ranked #8 in the nation by OnlineU.
OnlineU bases these rankings on a college's 10-year return on investment supported by its graduates' salary and debt data sourced from the U.S. Department of Education's College Scorecard.
- - - - - -
About Our College

Our college offers nationally accredited and recognized degrees, including undergraduate, master's, education specialist, and doctoral programs.
The professionals emerging from these in-depth degree experiences are leaders in education, administration, research, psychology, and allied health services.
- - - - - -
No Graduate Entrance Exams Required Throughout 2021!
M.A. | Ed.S. | Ph.D.
Choose from online, on-campus, and hybrid options.
- - - - - -
Did You Know?
The College of Education and its departments grant $60,000+ annually in student scholarships -
that's in addition to the awards offered by the university!
Our programs have a long-history of preparing and inspiring leaders in
education, administration, counseling, and health service providers through cutting-edge research, technologies, grants, and professional partnerships.
Our graduates are in-demand and career-ready by building on their extensive training, varying field experiences, access to support resources, and industry opportunities.